Sokkenwol ~ Superba Poems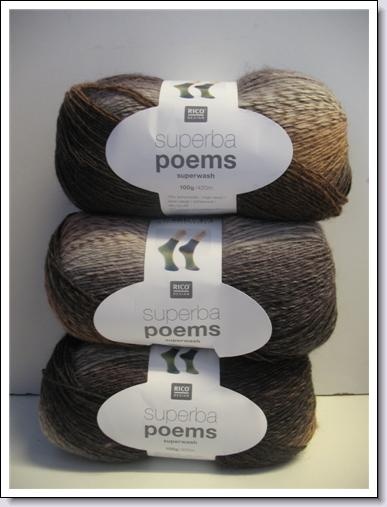 Superba Poems verlopende sokkenwol van Rico - Design
Sokkengaren bestaat voor 75 % uit wol en voor 25 % uit Polyamide .
De bollen zijn 100 gram en hebben een looplengte van 420 meter .
Behalve sokken is dit ook heel mooi garen om handschoenen / wanten van te breien of om sjaals mee te haken of te breien
Winkelwagen
Geen artikelen in winkelwagen.
Gastenboek
26-03-2020

- Hallo,

Ik zoek ombrekatoen van durable nr.8 in oranje en rose.

Dit... 

lees meer

25-03-2020

- Heb je ook durable coral kleur 318?en wat kost het

lees meer

12-02-2020

- Verkopen jullie ook bobbiny cords 5 mm

lees meer
Plaats een bericht